Enjoy an evening of connection.
Join ConnectW members as we gather to celebrate the holiday season and enjoy each other's company at Open Space Studios in Bend.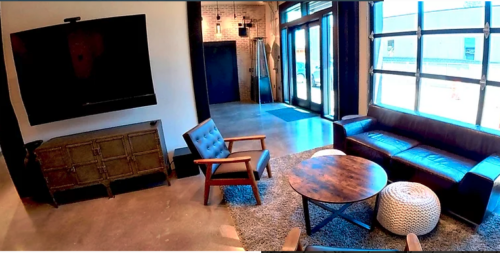 Guests are welcome through member-invitation only.
Small, individually-wrapped snacks, wine, beer, and soft drinks will be available via a cash bar throughout the event. Dress for the holiday or not! All will be warmly welcomed. We will have sufficient room for social distancing but will be following current health guidelines. Yes, please bring a mask, just in case.
ConnectW is a women's networking group that welcomes women in all fields and endeavors—from entrepreneurs and professionals to women simply wishing to explore, expand and enhance their lives and environments.
Our co-hosts, Dianne Porter of Primal Plate Wellness, Lee Anne Hellesto of Discover Health and Ginger Weeden of Set In Motion Marketing & Media will be on hand to greet long-time members and newly accepted members alike.
---
A SPECIAL THANK YOU
To our ConnectW Corporate & Large Business Sponsors: Patricia Nelson with Two Spruce Law, Stephanie Higgins with Cascade Sotheby's,  Dr. Carol Petherbridge with Freedom Regenerative Medicine, Terry Sprecher with Sprecher Group, and Karen Brannon with Farmers Insurance.
---
Want to read the latest guidance on COVID-19? Click here to read the latest from the Oregon Health Authority and from the CDC.