We love to meet new businesses and new business owners. Please register and join us for the evening.
ConnectW is a women's networking group that welcomes women in all fields and endeavors—from entrepreneurs and professionals to women simply wishing to explore, expand and enhance their lives and environments.
The Neuroscience Behind Why Setting Intentions Could Change Your Life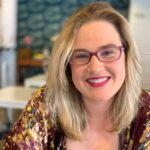 Have you ever wondered why you think about buying a red car and suddenly you see them everywhere? Or why some people just seem to have all the luck in life? It's not luck, and it's no coincidence, it's neuroscience. Join a lively conversation with life coach Rachelle Indra on the neuroscience behind why taking a few minutes in the morning to set an intention, can change everything about your day.
Learn more about Rachelle's approach on her website, Instagram, and Facebook
We'll also have a showcase highlighting the The Redmond Food Project non-profit with Sharrie Sheridan and our ConnectW President, Tiffany Williams with her business, Norwex.
**If you'd like to showcase your business at an upcoming meeting, contact our Website Chair, Melissa to sign-up. You can also reach out to Melissa if  you experience any issues with registration.
---
A SPECIAL THANK YOU
To our ConnectW Corporate & Large Business Sponsors: Patricia Nelson with Two Spruce Law, Stephanie Higgins with Cascade Sotheby's,  Dr. Carol Petherbridge with Freedom Regenerative Medicine, Terry Sprecher with Sprecher Group, and Karen Brannon with Farmers Insurance.
---
Want to read the latest guidance on COVID-19? Click here to read the latest from the Oregon Health Authority and from the CDC.