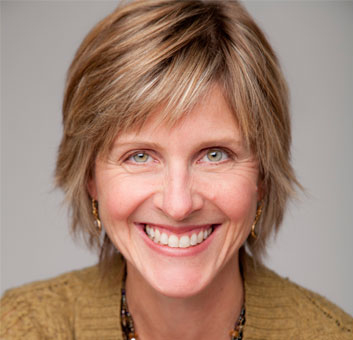 Wednesday, February 19th 2014
5:00pm – 8:00pm
50 Shades of Leadership: How to lead as a woman without getting tied up in knots
Speaker: Kris Prochaska, MA
I see a pattern emerging with regards to women and leadership:  more and more we are being called to lead our families, our businesses, in our relationships, and our teams.  And many women are reluctant leaders at best, and at worst, downright resistant when it comes to creating and observing clear boundaries at work and home. Power is something greatly desired, yet intimately feared.  While sex is powerful, we need to access another level of energy if women are to be effective leaders.  This is especially true for those women (and men!), who are sensitive, not just emotionally, but also empathically, physically, and energetically.
In this talk, we explore what ties women up in knots and keeps them from owning their power and true strength; how they can listen to their true Inner Voice and step into being the new "divinely feminine" leader.
In this saucy, eye-opening and content-rich talk, you will discover:
Why women make some of the best (and lousiest) leaders and how to make sure you're showing up as the best kind of leader in your life and business
Who really has the power in relationship or on a team…and how to use that power wisely
How to stop-second guessing yourself and your decisions…go from confusion and overwhelm to clarity and conviction
Which voices to listen to, and speak from, on your Internal Leadership Team in order to get the results you desire
Kris is familiar with the little voices of fear and doubt that can derail the best laid plans and cause miscommunication. After eighteen years in the world of psychotherapy, she is adept at seeing the root cause of an issue or challenge. As a transformational coach and intuitive consultant, she offer tools and solutions for entrepreneurs and leaders to help them be more effective, powerful, and emotionally balanced. Her motto: Everyone can be a thought leader. It all starts with leading and speaking from your Inner Voice.
With her mixture of compassion, playfulness, and ability to put people at ease (even while she's calling them out with her laser insight), Kris has helped hundreds of women own how truly valuable they are and experience more confidence, joy, and prosperity while making a bigger impact in the world.
She is the author of Life Well Spoken: Free Your Inner Voice & Prosper. krisprochaska.com
Register BEFORE Friday, February 14th to get the Early Bird discount! Online registration ends Sunday, February 16th.