How to Deal with Moose: Handling Life on Life's Terms
How can we summon the resilience needed to confront and overcome our deepest fears and challenges?
What strategies and tools can we employ to navigate life's most overwhelming and seemingly insurmountable obstacles?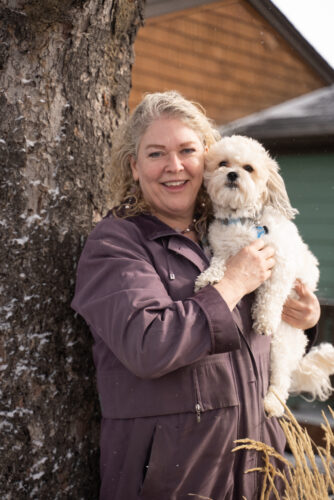 With humility, humor, and a deeply personal experience, Trish Nelson, attorney, outdoor sportswoman, and esteemed ConnectW member will share her approach to dealing with life's little (and big) scary, seemingly impossible situations.
Join ConnectW and Trish as she unravels the threads of her most formidable life experiences, delving into the heart of fear and uncertainty. Through gripping anecdotes, she will unveil a roadmap to conquering life's most harrowing moments and provide insightful strategies to navigate the treacherous terrain of adversity. We will explore the art of embracing the unbearable and unearthing the wellspring of inner strength that propels us forward even when surrender seems inevitable.
Please note the location for this October meeting: the High Desert Music Hall, Redmond, Oregon. We are thrilled to be back in Redmond for this event and look forward to a spectacular evening at this historic venue.

NOTE: The cutoff for registration without a late fee is end of day October 13, 2023.  If tickets are "out of stock", please email info@connectw.org to be put on a wait list.
—————————————————–
No refunds offered after October 13, 2023.
Please contact info@connectw.org for further assistance.
We love to meet new businesses and new business owners. Please register and join us for the evening.
ConnectW is a women's networking group that welcomes women in all fields and endeavors—from entrepreneurs and professionals to women simply wishing to explore, expand and enhance their lives and environments.
Join us for networking, socializing, and a light dinner.
---
A SPECIAL THANK YOU
To our ConnectW Corporate & Large Business Sponsors:
Patricia Nelson with Two Spruce Law, 
  Dr. Carol Petherbridge with Freedom Regenerative Medicine,
Terry Sprecher with Sprecher Group,
Lisa McCarthy with West & Main Homes and Ginger Weeden with Set In Motion Marketing & Media.