We love to meet new businesses and new business owners. Please register and join us for the evening.
ConnectW is a women's networking group that welcomes women in all fields and endeavors—from entrepreneurs and professionals to women simply wishing to explore, expand and enhance their lives and environments.
Join us for networking, socializing, and a light dinner.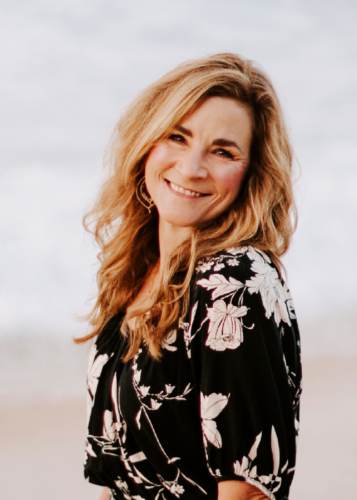 Let Life be Easy with Laney Houser
Learn simple ways to stop stressing and start living!
How to create peace and empower your life by letting it flow with ease so you can breeze through your upper limits to create the success and well-being you want. How good life gets depends on how good you are willing to let it get.
We all have internal limits that hold us back from our best life and most stress is self-created. This is good news because it means once you are aware of your limits and the unintentional ways you create stress you can just as easily create peace and power.
We don't deny the reality of pain and suffering but there is a gentle and organic way to pivot and process the pain so that it no longer holds us back.
You will learn simple but powerful ways to defuse triggers, reimagine failures, and release stress; as well as how to process the anxiety, grief, pain, and loss with humor and wisdom so you can move forward with ease and live your best life in a fresh and empowered way every day.
About our Speaker:
Laney believes life should be easy and that making money and building an abundant life you love is the most fun. She helps women create joy around making money and building a business. It wasn't always this way, she built a 7 figure business that led to overwhelm, depression and burn-out. It got so bad she went to inpatient treatment for depression for an entire month. She let go of everything in her life and for a time went on food stamps. Seven figures to food stamps is a long spiral down but it ended up being a sweet time where she learned what it meant to truly be happy. Since then she has learned a thing or two and has created a life of joyful prosperity and teaches others to do the same. She now knows that healing your money story heals every relationship in life and is the only way to build a business you truly love. She loves to help others crack their money code and create life-giving 6 and 7-figure businesses and live the abundant life they deserve.
🔍 Check out Laney Houser Online 🔎
Website      Instagram      LinkedIn      Facebook
The cutoff for registration without a late fee is the end of the day on the Friday before the meeting. If tickets are "out of stock", please email info@connectw.org to be put on a wait list.
---
A SPECIAL THANK YOU
To our ConnectW Corporate & Large Business Sponsors: Patricia Nelson with Two Spruce Law, Stephanie Higgins with Cascade Sotheby's,  Dr. Carol Petherbridge with Freedom Regenerative Medicine, Lynn Spinoglio with First Interstate Bank and Terry Sprecher with Sprecher Group.
---
Want to read the latest guidance on COVID-19? Click here to read the latest from the Oregon Health Authority and from the CDC.