Pathways to Success: Overcoming Barriers and Embracing Growth
As professionals striving toward our aspirations, we often encounter roadblocks that seem insurmountable. The February presentation by Liora Sponko will provide a call to all of us who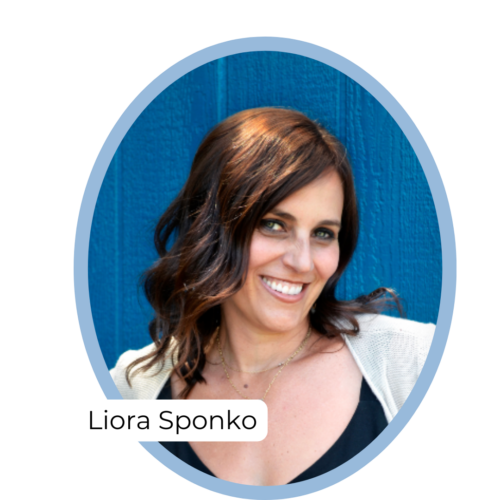 feel hindered by uncertainty or stifled by the day-to-day demands of our ambitions. It's an acknowledgment that real progress springs from our collective resolve.
Designed for the professional women of ConnectW who are forging their paths in variousindustries, our session focuses on converting obstacles into milestones. We'll address the importance of discarding the blame game and how our shared experiences can pivot us from a place of stagnancy to one of growth.
During Liora's presentation, we will:
• Expose and tackle the roots of procrastination within our professional lives
• Learn to reframe anxiety as an energizing force
• Ignite our collective enthusiasm to make impactful strides in our careers.
Liora will offer us the knowledge and tools necessary to not just aspire but achieve—with a sense of shared purpose and individual empowerment.
About Our Speaker
Liora Sponko is an Empowerment Coach, helping entrepreneurs, creatives and changemakers live wholeheartedly and manifest their desires. She provides coaching programs, workshops and speaking. engagements to provide inspiration to people across the country. Liora is a Certified Life Coach and Spiritual Coach and has worked in the personal development industry for over 10 years.
We love to meet new businesses and new business owners. Please register and join us for the evening.
ConnectW is a women's networking group that welcomes women in all fields and endeavors—from entrepreneurs and professionals to women simply wishing to explore, expand and enhance their lives and environments.
Join us for networking, socializing, and a light dinner.
NOTE: The cutoff for registration without a late fee is end of day February 16, 2024.  If tickets are "out of stock", please email info@connectw.org to be put on a wait list.
---
No refunds offered after February 16, 2024.
Please contact info@connectw.org for further assistance.
---
A special 'Thank You" to our ConnectW Corporate Sponsors:
…and to our ConnectW Large Business Sponsors: Terry Sprecher with Sprecher Group, Lisa McCarthy with West & Main Homes, and Ginger Weeden with Set In Motion Marketing & Media.