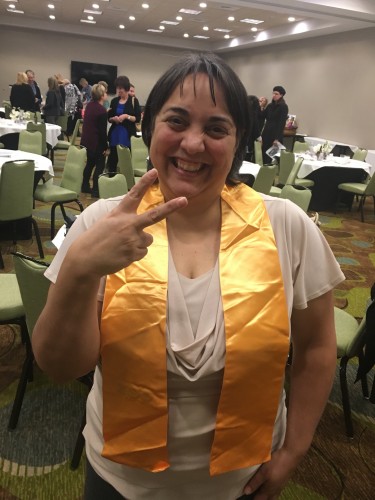 Once upon a time, there was a TV show called "Queen for a Day" in which a woman from the audience was crowned on the air.
Fast forward. Last month we launched Connecting Queen for a Month to highlight all the different ways that ConnectW members can connect with each other. Every month you'll have three to four different ways to earn tickets for having connected to our ConnectW community—from visiting the website to meeting one-on-one with a fellow ConnectW member. The woman with the most tickets wins.
Congratulations to Sheila Lofton of Vinyl Thoughts our January Connecting Queen! Sheila rocks connection by attending the monthly meeting, posting on Facebook and networking and doing business with the fabulous Connect W ladies.
Will you be the next Connecting Queen? That's up to you. How many ways can you connect before the next meeting?