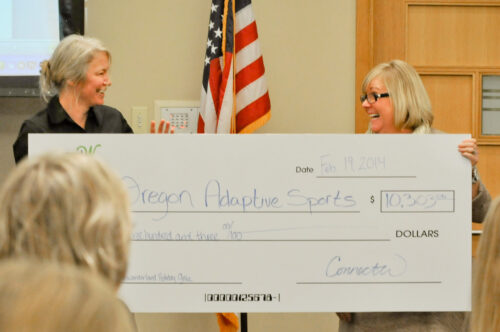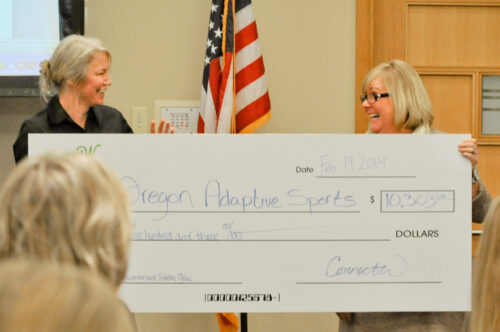 It's time to vote for the Non-Profit that will be benefiting from this year's Holiday Gala Silent Auction!  The 2013 Gala was a huge success and we raised over $10,303 for OAS: Oregon Adaptive Sports. Who will receive the gift this year? Join us at the March Meeting to cast your vote!
Based upon nominations from the membership in January, eight non-profits have been selected to showcase their organizations during the networking hour and have five minutes to share with us what they are all about. They include:
Base Camp Studio
Bethlehem Inn
Beulah's Place
Big Brothers Big Sisters of Central Oregon
Camp Fire Central Oregon
Equine Outreach
Serendipity West Foundation
The Giving Plate
At the end of the evening, members will be voting for the non-profit that we will support at the 2014 Holiday Gala Silent Auction. We need your input!
This is one of the important ways that our organization supports the Central Oregon community in a big way. Please join us, let your voice be heard, and make a difference!