Aging Gracefully: Debunking Myths and Exploring Options for a Fulfilling Future
ConnectW presents Kari McDaniel, a registered nurse with over 20 years of experience caring for others, who will enlighten and empower us as we journey through the realities of aging, debunking common myths and misconceptions that often cloud our understanding of this natural process.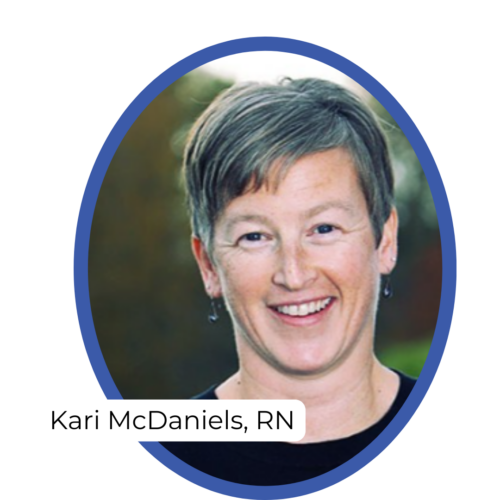 Challenge the notion that aging equates to dependency, loneliness, and an inability to learnnew things, Kari will help us replace these misconceptions with a more positive and realistic, RN view of growing older.
A significant part of our discussion will focus on the diverse housing options available as we age: exploring the benefits and considerations of various living arrangements, from aging in place to independent living, assisted living facilities, and nursing homes.
The objective is to provide us as professional women and potential care-givers and decision-makers with a comprehensive understanding of our choices, empowering us to make informed decisions about our future or the future of our loved ones.
Kari will also delve into the often-difficult topic of planning for a time when we may be unable to care for ourselves, providing practical advice and resources to help us navigate these challenging decisions with confidence and foresight.
The audience will leave with:
• An understanding of the reality vs the myths of aging
• How to identify the next steps as we become unable to care for ourselves
• An understanding of housing options available as we age
About the Speaker
Kari McDaniel, RN, began her nursing career in the acute care setting then transitioned to community-based care nearly a decade ago. Her community-based care experience includes case management, home health care, education, and restorative consulting for assisted living and memory care facilities. Kari graduated from Oregon Health Science University in 2000 with a Bachelor of Science in nursing and a Master's in nursing education from American Sentinel University in 2019.
We love to meet new businesses and new business owners. Please register and join us for the evening.
ConnectW is a women's networking group that welcomes women in all fields and endeavors—from entrepreneurs and professionals to women simply wishing to explore, expand and enhance their lives and environments.
Join us for networking, socializing, and a light dinner.
NOTE: The cutoff for registration without a late fee is end of day January 12, 2024.  If tickets are "out of stock", please email info@connectw.org to be put on a wait list.
---
No refunds offered after January 12, 2024.
Please contact info@connectw.org for further assistance.
---
A special 'Thank You" to our ConnectW Corporate Sponsors:
…and to our ConnectW Large Business Sponsors: Terry Sprecher with Sprecher Group, Lisa McCarthy with West & Main Homes, and Ginger Weeden with Set In Motion Marketing & Media.