ConnectW Monthly Evening Meeting, Held Virtually

Showcase Extravaganza!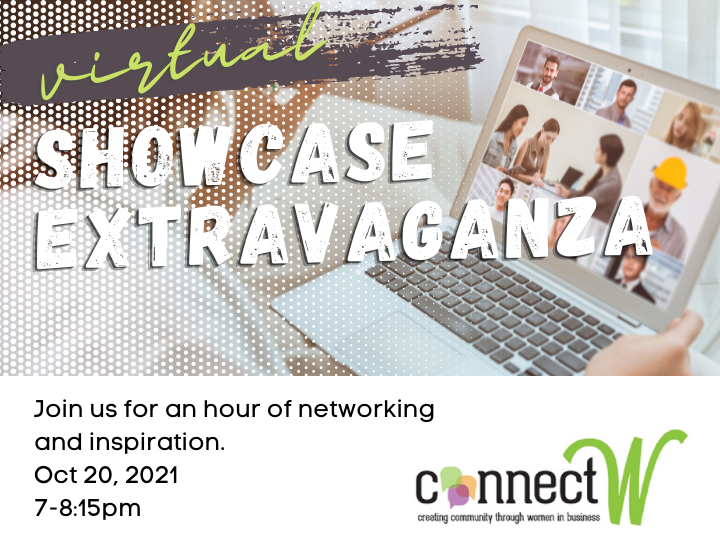 ConnectW Showcases are renown for their ability to provide our audience with new information about our member & sponsors.
October's Showcase Sponsors & Businesses are
• Vicki Hunter, Mary Kay Cosmetics
• Susan Butler, My Financial Harmony
• Blythe Kelley, Divine Refine Experience
• Arlena Young, Edward Jones
Complimentary Registration is through Zoom; you will receive your zoom link immediately and add it to your calendar.
ConnectW is a women's networking group that welcomes women in all fields and endeavors—from entrepreneurs and professionals to women simply wishing to explore, expand and enhance their lives and environments.
---
A SPECIAL THANK YOU to our ConnectW Corporate & Large Business Sponsors: Patricia Nelson with Two Spruce Law, Stephanie Higgins with Cascade Sotheby's, Terry Sprecher with Sprecher Group, and Karen Brannon with Farmers Insurance.
---
Want to read the latest guidance on COVID-19? Click here to read the latest from the Oregon Health Authority and from the CDC.