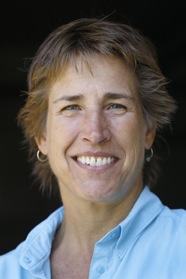 First things first and in order of appearance…our Cascade Women's Expo is again at the Riverhouse Convention Center on Saturday April 11! There will be 70 booths, seminars, demos and fashion shows. Our favorite DJ, Flip Flop Sounds will be spinning tunes. Giveaways, prizes and of course networking are all part of the scene – don't miss it!
And now to something a little more personal… the past couple of months have somehow felt extraordinary to me. I'm not sure exactly what it is, but it feels like newness is upon me. It's like I'm seeing through new eyes, sensing new ways to be in the world, feeling a new and exciting energy stirring me. One could chalk this up to our early spring, but I know it's that and something more.
I've taken the opportunity to be part of some fantastic workshops, conferences and a fun, fun, fun family reunion. I've gotten involved in some environmental work. I'm in the process of discovering and becoming the next incarnation of myself – one has to do that every so often. It's very exciting!
Part of what is making me aware of my own growth was one weekend in particular – the MUSE Conference – held in Bend last month. I took in the whole three days sensing this lifting power that came from women (and some guys too) supporting women. The many dialogues, the accomplishments, the struggles, the recognition of our right to be powerful were so… well, powerful.
This month, we get to speak with the originator of World MUSE, Amanda Stuermer. Bring your curiosity and questions about how her path can inspire yours. She may even become one of your muses.
Warmly,
Diane Kulpinski
President