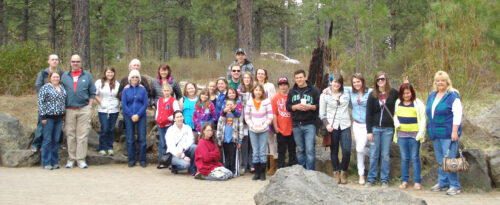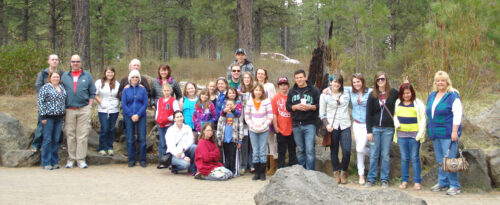 In preparation for our Holiday Gala (which promises to be a blast so get your tickets now!) we asked this year's beneficiary to let us know how else we can help.  Here's the needs list Big Brothers Big Sisters of Central Oregon (BBBS) provided. You can contribute at November's meeting and/or at the drop-off points below. Also consider volunteering:
Art supplies (markers, crayons, paper, scissors, ext…), coloring books, games, puzzles—anything for our school based activities box. School based mentoring takes place at the school and we like to provide kids with fun activities to play during their lunch break time with their mentors.
Study aids
Children's books
Gift cards for Bigs to take Littles out on their first activity when newly matched. $5-$10 gift cards to places like cuppa yo, goody's, Dutch Bro's, ext are fantastic!
2 Redmond based mentors (1 male and 1 female)
3 Bend-based mentors for girls aged 10-122 Latino mentors for our Latino Mentoring Program which focuses on the mentoring of high school juniors and seniors who are on track to graduate but are facing adversity (first generation high school graduates, ext…). Student are at Bend High
Big For a Day Host x2= we host monthly match activities for kids on our wait list and we are looking for 2 businesses to host a month. Activity can be anything like movie night, craft day, hiking, mountain biking, ext. Host is responsible for paying $250 host fee and bringing 10 volunteers to be mentors for the day. BBBS takes care of event details and our staff attends the event and provides support and pre-event training.
**PLEASE NOTE the deadline for all contributions is FRIDAY, DEC 4th.**
**DROP LOCATIONS and CONTACTS:
Chelsea Callicott
Academy Mortgage
803 SW Industrial Way
Bend, OR 97702
MAP
Office: (541) 323-2191
(541) 410-4162
HOURS: 8 a.m. – 4 p.m.
chelsea.callicott@academymortgage.com
www.academymortgage.com/chelseacallicott
Sheila Lofton
PartnerVinyl Thoughts
61419 Hwy 97, Ste. C
Bend, OR 97702
MAP
Office: (541) 508-4547
Cell: (541) 508-9485
sheila@vinylthoughts.net
http://vinylthoughts.net/
HOURS: Tuesday – Friday 9am to 6pm; Saturday 10am to 3pm
Thank you in advance for your generosity. Now let's have some fun! We look forward to seeing you at the Gala.
Happy Holidays!