Liz O'CarrollHolistic Health Coach & Corporate Wellness Consultant
ConnectW Board Member: Programs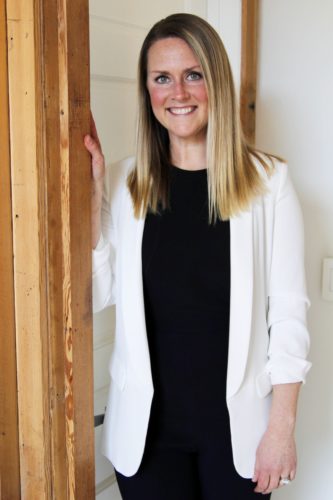 Business Info
Social Profiles

Misfit Wellness
Free 30-minute consultation + 10% off coaching services and corporate wellness bundles for ConnectW members. Use code CONNECTW20 for 20% off my 10-Step Nutrition & Lifestyle Reset available at misfitwell.com/products !
Liz O'Carroll is a consultant, speaker, women's health advocate, certified holistic health coach, and founder of Misfit Wellness, a platform dedicated to making nutrition and a healthy lifestyle feel approachable and sustainable. Her mission is to make people feel less alone and ashamed and more empowered and supported on their mental and physical health journeys. She is deeply passionate about exposing people to the transformative power of the holistic and integrated approach to wellness that changed her life. Through corporate consulting, public speaking, health coaching and a multi channel platform, Liz provides tools and resources that simplify and streamline the path to optimal  mental and physical health.
The foundation of Liz's work with both individual and corporate clients is a deep level of compassion, empathy and humor that brings people together, moves them forward and helps them heal. She collaborates with clients to create a shared experience around health and healing by providing the resources, support and sense of community often missing in our health journeys.
Liz's clients include Airbnb, Twitter, Yelp!, Dropbox, Uber, Classpass, Glassdoor, Athleta, BlueJeans, Blend, ModCloth, Clover Health, Affirm, Tophatter, Bell Investment Advisors and many more. She has been featured in Health Magazine, Thrive Global, Psychology Today and a variety of other national publications.
SERVICES:
Corporate Consulting
Public Speaking
Workshops
One-on-one Coaching
Group Coaching