Arlena YoungFinancial Advisor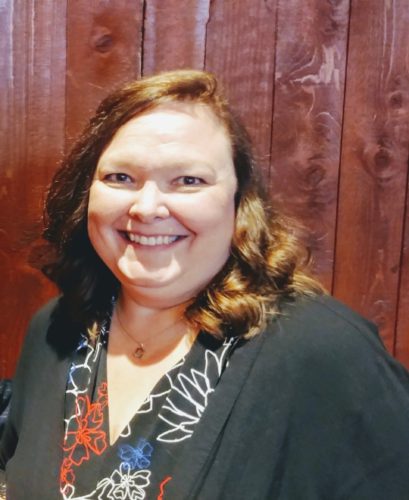 Business Info
Social Profiles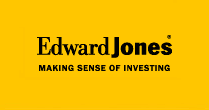 Edward Jones
963 SW Simpson #100
Bend, OR 97702
Complimentary Financial Review with Bonus Long Term Strategic Plan
At Edward Jones, we work with you to understand why you're investing and your financial priorities. You'll experience the convenience of working with one dedicated financial advisor, utilizing an established process to create personalized financial strategies, backed by advice, tools and resource to help you reach your goals. And, we'll continue to partner together to help your strategy stay on track. To that end, we offer a comprehensive line of financial solutions and services in addition to the traditional investments you expect from a financial advisor.
It's easy to schedule with me, just click here.
Retirement & College Savings
Retirement Accounts
– Traditional IRA
– Roth IRA
Education Savings Accounts
– 529 College Savings Plans
– Custodial Accounts
Brokerage Accounts
Edward Jones Advisory Solutions®
Business Owners
Plans for You
– SEP IRA Plan
– Owner-only 401(k) Plan
– Owner-only Defined Benefit Plan
Plans for Your Employees
– 401(k) Plans for Your Employees
– SIMPLE IRA
– 403(b) Plans
– 457 Plans
– Safe Harbor 401(k)
Business Credit Cards
Wealth Management
Edward Jones Guided Solutions®
Edward Jones Advisory Solutions®
Trust Company
Client Consultation Group
Investments
Stocks
Bonds and Fixed Income
Mutual Funds
Exchange-traded Funds (ETFs)
Fixed Income Unit Investment Trusts (UITs)
Insurance
Life Insurance
Long-term Care Insurance
Long-term Disability Insurance
Annuities
Fixed Annuities
Income Annuities
Variable Annuities
Cash & Credit
Credit Cards & Loans
– Personal Line of Credit (Margin Loan)
– Personal Credit Cards
– Debit Cards
– Business Credit Cards
Savings Accounts
Check Writing
Convenient Account Features
Direct Deposit
Dividend and Income Reinvestment
Electronic Funds Transfer
Mobile Check Deposit
Monthly Investing Program
Online Access
Would you like to find your starting point?
Regardless of whether you become an Edward Jones client, we hope this tool helps you get started on a path to meeting your financial goals. Click here to find your Starting Point!
Arlena's Experience and Background
I'm a mother to six boys and Gigi to a grandson. My oldest is 32 and my youngest is 16. My grandson is 5 and full of energy! I was born and raised in Bend, where I have lived my whole life. I worked my way through beauty college at the very young age of 18 and was a licensed hairdresser for many years, but I wanted to do something different.
In 2004, single with all those boys at home, I found myself back at college to become a CPA. Edward Jones found me in 2006 and I fell in love with the firm. I still love numbers and analysis, but love working hands on with clients more than anything. I started as a branch office administrator and after more than 10 years in that position I become a financial advisor.
I enjoy helping people establish financial goals, whether saving for or living in retirement, education savings for children or grandchildren, paying off debt or saving for a big purchase. I start with where you are today and then show you whether you can get there doing what you're doing. If not, then I like to show you that it is possible and how you can get there, then partner with you the rest of your life to help keep you on track. I am passionate about seeing people reach their goals – especially being able to retire and have money to enjoy retirement. I'm loyal and dedicated. If I don't know the answer, I will not quit until I find it.
In my free time, I enjoy spending time with my family. I have a son in the Army, a couple in college and one still at home. I love being involved and watching them grow into young men. I love spending time with my grandson. I like to bake and quilt in the colder months and in the warmer months you will most likely find me out camping somewhere by a lake in my 25-foot trailer.
If I can answer any questions or concerns you have about your goals or the markets, please don't hesitate to connect with me. There is always no charge to talk and no obligation to do business.