UPDATE: We are holding this meeting online, due to current restrictions on safely gathering. You will receive the Zoom link on the Order Checkout screen, after you get your ticket.
ConnectW is a women's networking group that welcomes women in all fields and endeavors—from entrepreneurs and professionals to women simply wishing to explore, expand and enhance their lives and environments.
---
Email Efficiency for the Sake of Your Sanity
OUR SPEAKER IS GINGER WEEDEN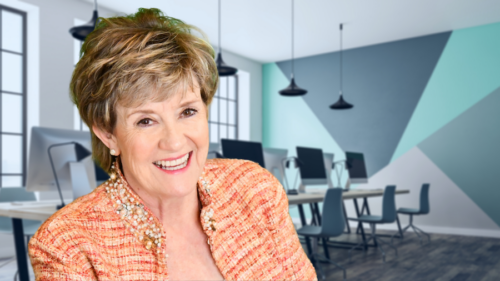 Did anyone ever ask you if email was your preferred method of communication? Do you remember the early days of email when your inbox was not in chaos? It's only a vague memory to you now, right?
There are ways for you as the recipient or the originator of the email to reduce the amount of ping-ponging, back-and-forth action that happens when people don't understand or don't completely read our emails and what we are asking them to do.
Ginger Weeden, CEO of Set In Motion Marketing & Media, has taught this methodology to corporate teams and non-profit teams to make them happier and more calm in communicating with one another.
It can work for you too. Let's minimize the amount of email we receive for the 2nd or 3rd time by being more efficient about the construction of our own emails. These tips that we will share will make it easier for you to find the needed information at a later date as well. It might even catch on so that your teams are more efficient with their own emails. Something to wish for, isn't it?
---
**If you have any issues registering or accessing the Zoom Meeting, please text or call our Board of Directors Website Chair for assistance: Melissa McGlenn 541-280-3642
---
Special thank you to our ConnectW Corporate & Large Business Sponsors: Patricia Nelson with Two Spruce Law, Stephanie Higgins with Cascade Sotheby's, Terry Sprecher with Sprecher Group, and Karen Brannon with Farmers Insurance.