March meeting presenter:
Linden Gross Shares:
The Three Keys
to Selling Yourself Verbally or in Writing:
Authenticity – Differentiation – Being a Solution Provider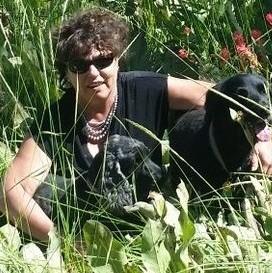 We're all salespeople. No matter what we do for a living, we're having to sell ourselves along with our products or services.
You would think that would be easy. Not so much, as most of us who struggle with everything from our website copy to our elevator speeches know all too well.
While presenting ourselves and our products and/or services can be downright challenging, helping others usually comes easily. Luckily, that's not only the way to make selling ourselves a piece of cake, it's the key to effective sales.
In her March presentation, national bestselling writer and writing coach Linden Gross will talk about how to present yourself as a solution provider in person and in writing. We'll also explore how to make yourself stand out from the crowd and how to hook your prospects simply by revealing your authentic self.
Every meeting price includes the cost of buffet style dinner! There are typically vegetarian and gluten free options available. There is also a full bar set up provided by Crafted Life. Any beverages from Crafted Life are not included in the price of the dinner meeting.